Hiking Peters Creek Loop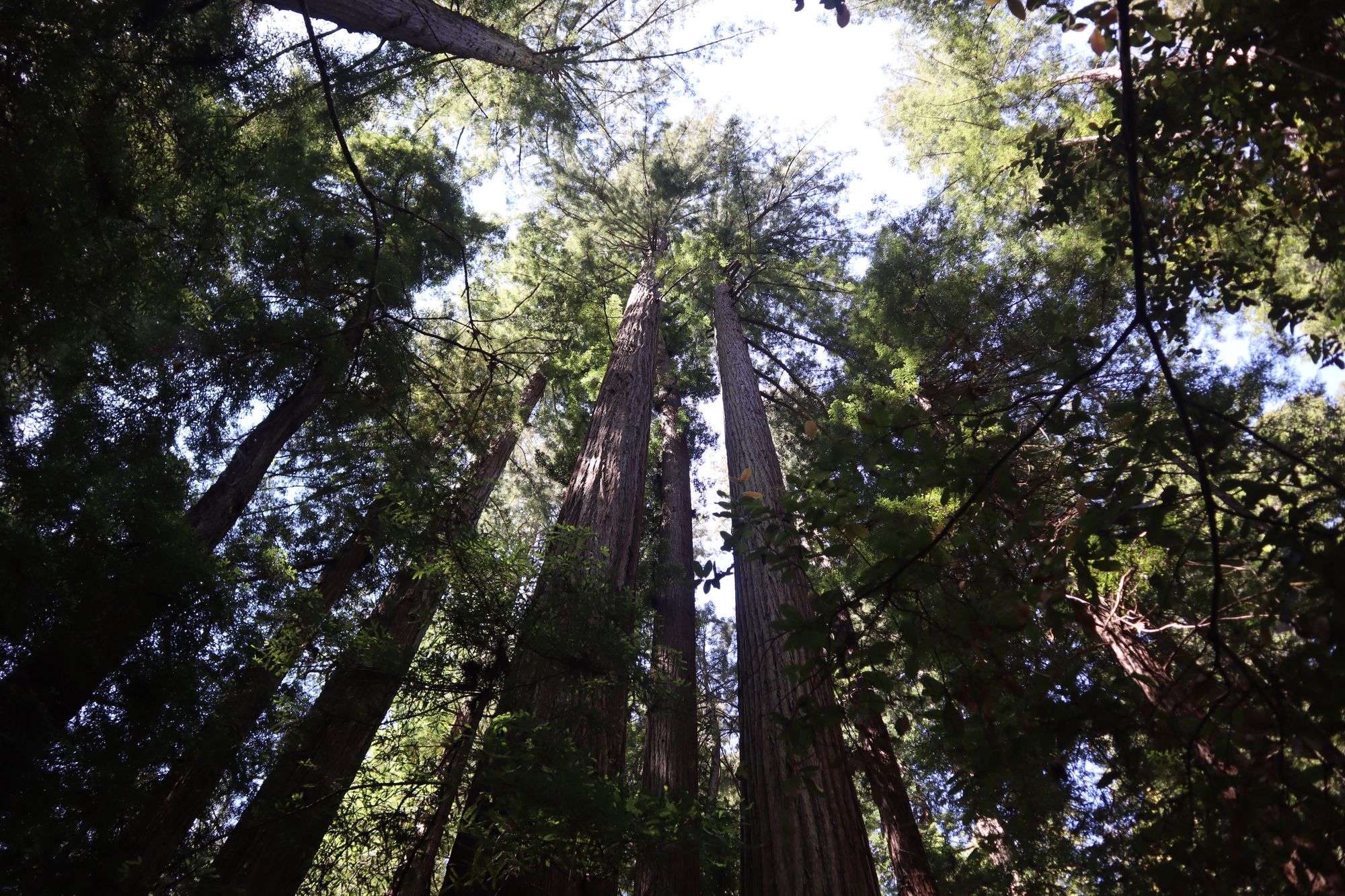 At the end of June, I went for a 12 mile hike in Portola Redwoods State Park. Portola is one of my favorite parks in the bay area. It feels so remote even though Silicon Valley being just a few miles away. Driving to Portola is always an adventure. It takes around an hour to drive up Page Mill and back down into the valley that holds the park. But the descent into the park has always been a favorite of mine, it's fun to drive and has some great views.
Peters Creek Loop has been on my list of to-do hikes for a while now. Because it takes so long to get into the park,  we wanted to do a hike that made the drive worth it. The trail that takes you to the loop is relatively boring close to the parking lot, but eventually culimnates in a ~1 mile loop through old growth redwoods alongside Peters Creek. The descent into the creek is steep, meaning the climb back out is miserable, especially because you're already 6 miles into the hike. The old trees around this section of Peters Creek are beautiful though - and I love the idea of seeing a remote area 0nly accessible to those dedicated enough to walk there.
It felt like every map of the trail I looked at had a different estimate for elevation. I think my Strava recording below felt accurate overall - there's definitely more elevation change on this trail than the official state park website claims.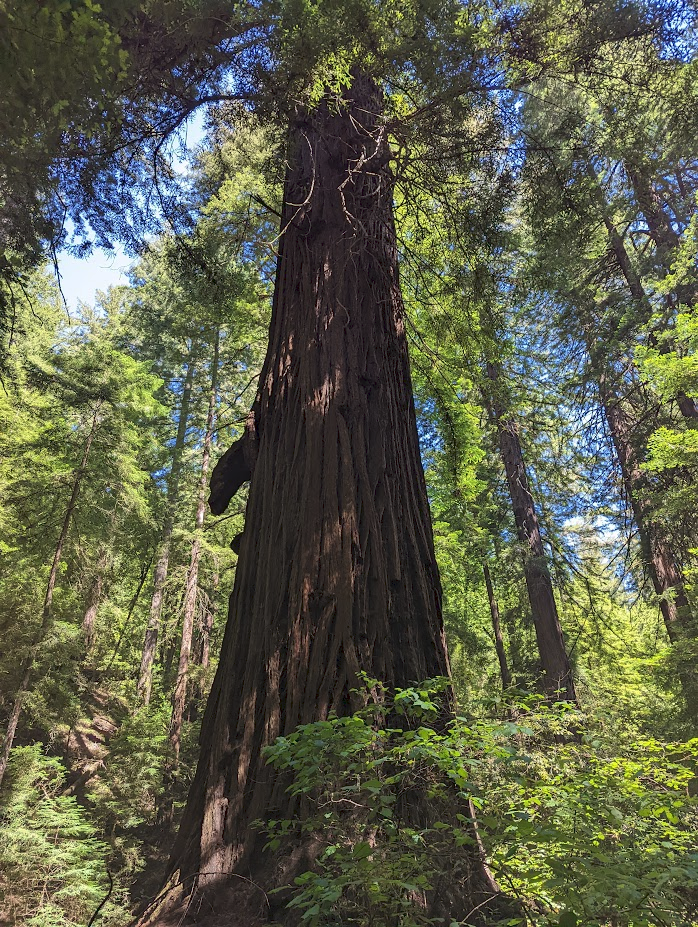 I've also been trying to get into capturing pictures and videos on my hikes. I try not to annoy my companions with stopping to set up shots, and I'm still figuring out editing tools, but I took my camera along with me and put the results together into this video:
I look forward to trying to capture more of my hikes on camera, so hopefully there will be more videos to come. Harvest and I have been busy with a local move these past few weeks, but I hope to return to the trails soon.