A Late November Blog Post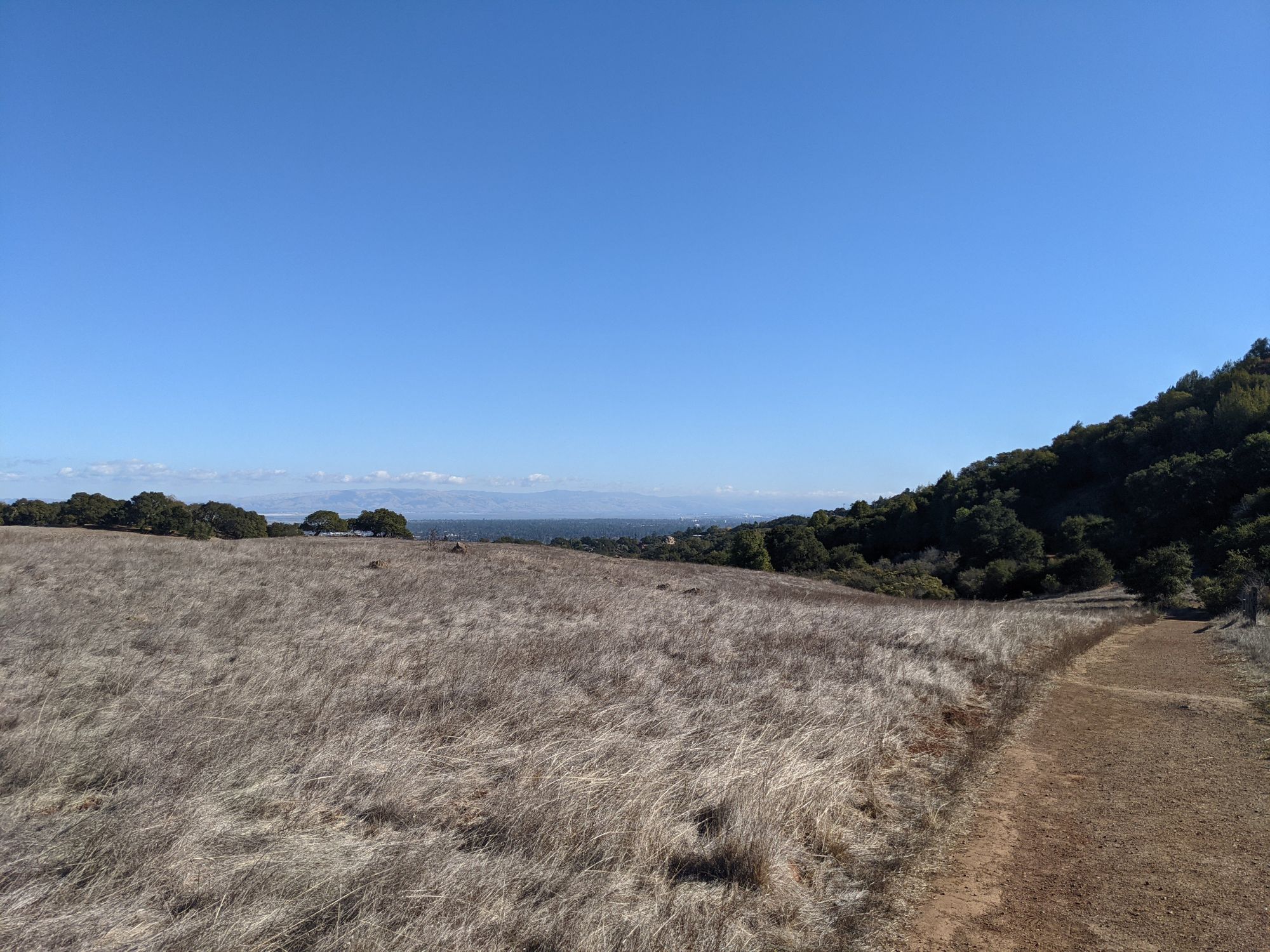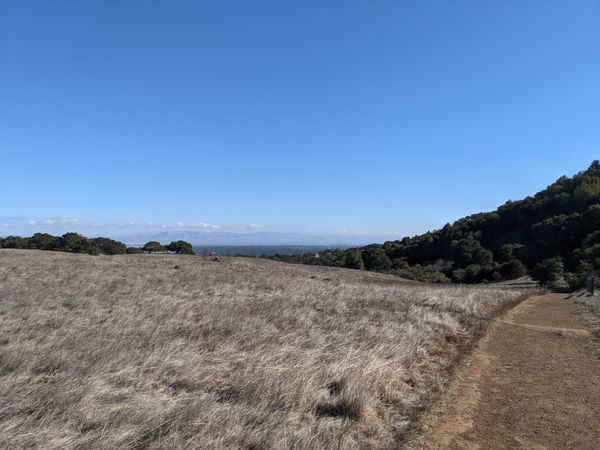 It's almost the end of November, which also means 2020 is coming to a close. I told myself that I'd write a blog post over my five day break from work, and here I am doing that. In May I'd hoped that I'd write more on my blog - though I have not. I'd like to start writing smaller blog posts on focused topics with less concern for perfection. We'll see if it really happens.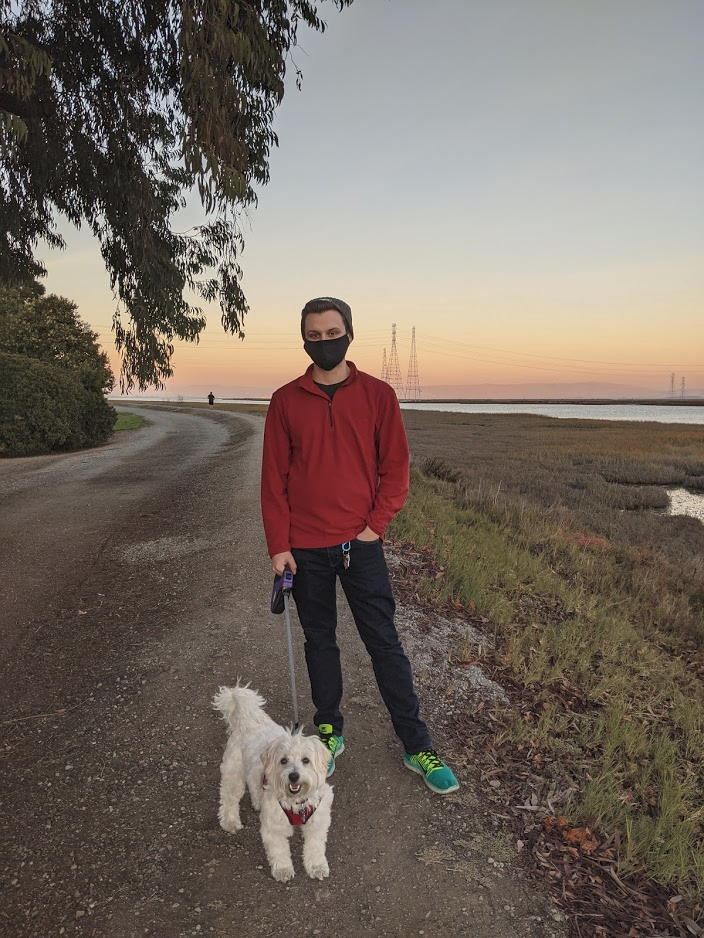 Spending the Holidays in California
Harvest and I spent a lot of late October and early November debating how we'd handle the holidays. We'd both like to go home, but it doesn't make sense with the number of COVID-19 cases, especially in Ohio, to do so. So, we'll be making the best of it in California, and looking forward to the first chance we get to go home when things are safer. Summer '21?
Hiking
Starting in May or June, parks and open space preserves on the peninsula started to open again, which meant we could pick hiking back up. We've since done a number of hikes, and a handful that would be better described as walks. One such walk was the Stanford Dish loop, a 3.something mile loop in the hills west of Stanford leading to the base of the Stanford Radio Telescope dish.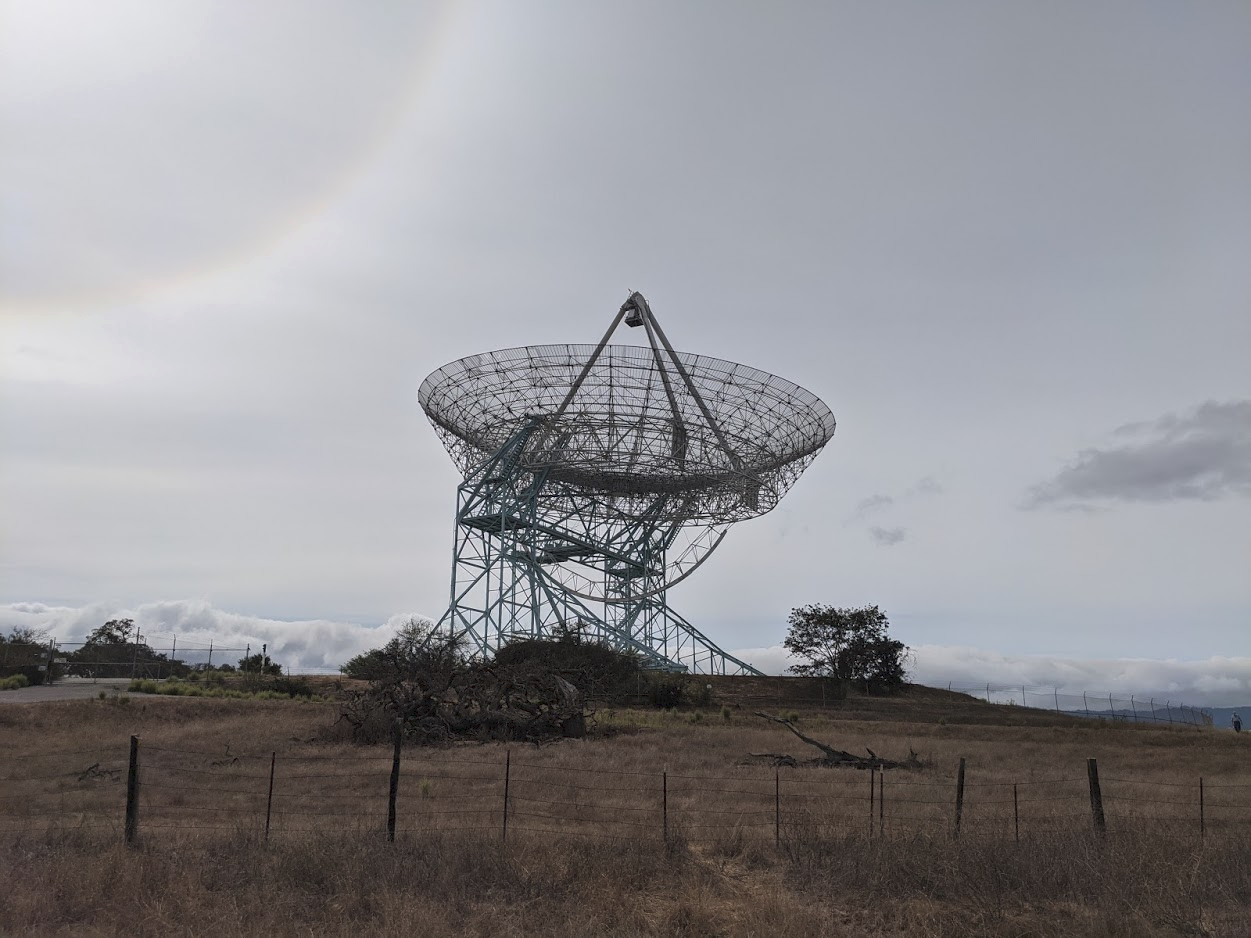 This summer I've also done my longest hike yet, which was a ~10 mile loop in the Windy Hill Open Space Preserve, which may be one of my favorite preserves on the peninsula. I like hiking up hill, and Windy Hill is a nice climb - this route was a little over 1,800 ft in elevation gain. It offers some really nice views of the Bay as well.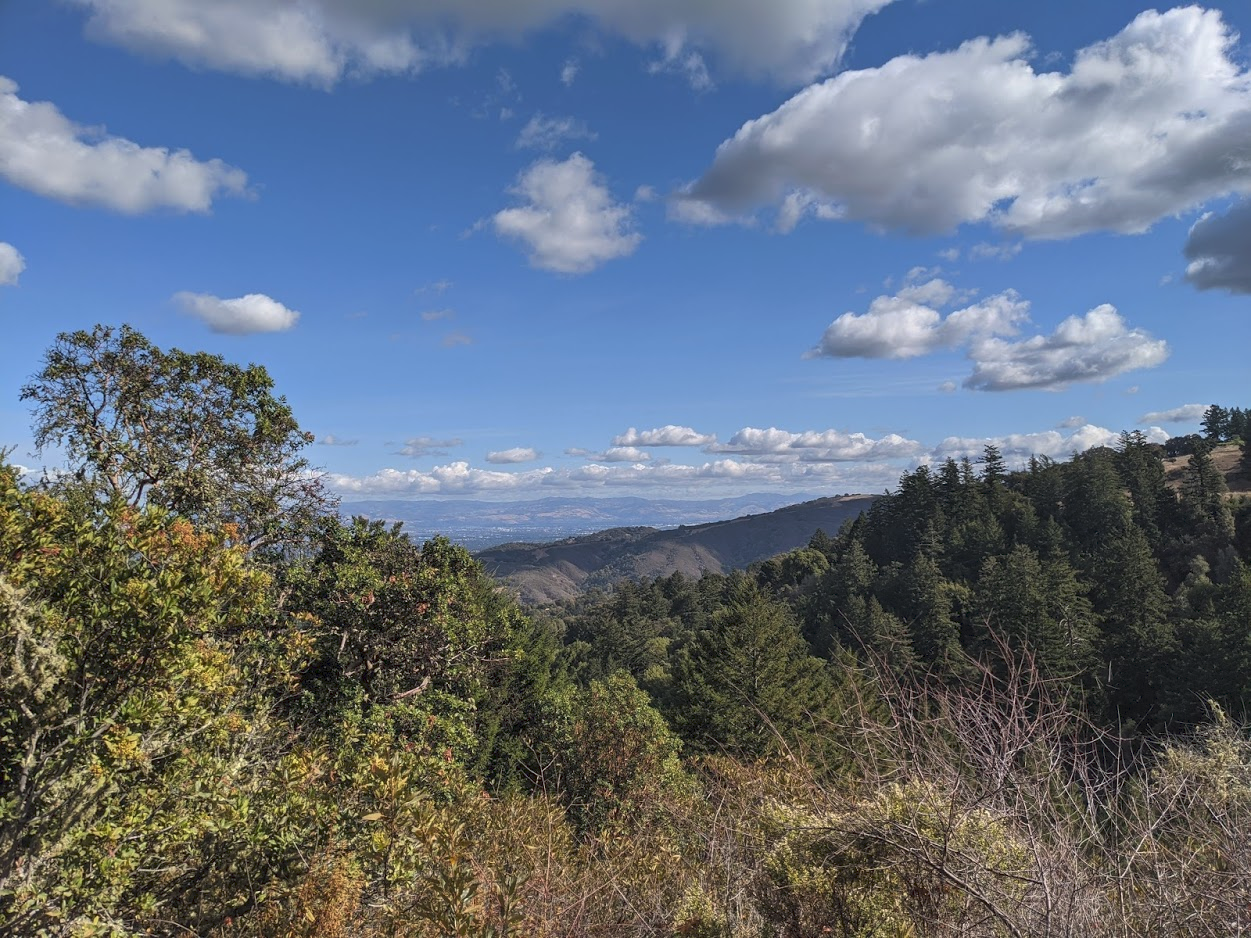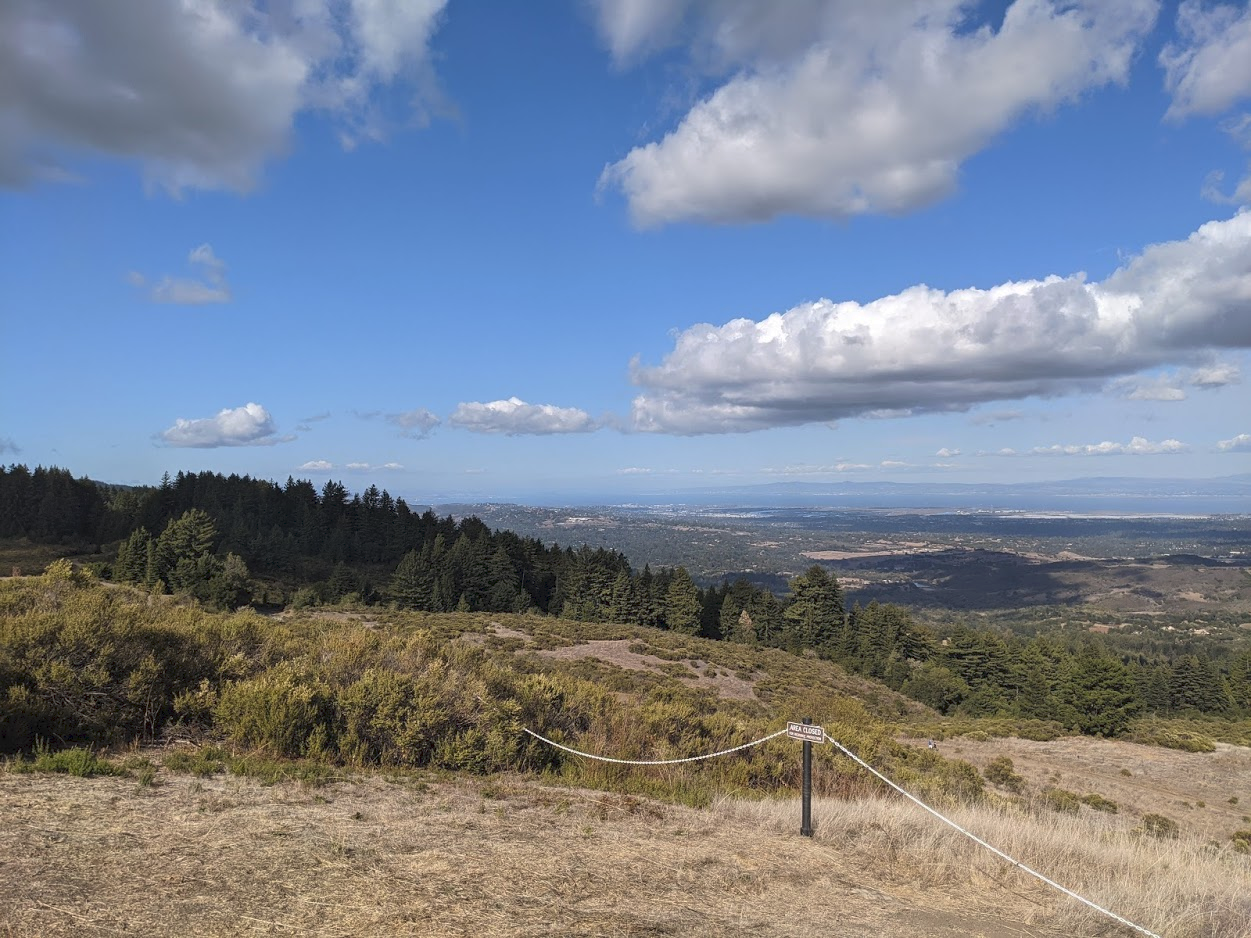 I want to keep increasing the distance and difficulty of my hikes, though the long ones take a lot of time out of my weekends which already feel short enough.
Running
I'm still running - and apparently with enough frequency that it became necessary to replace my running shoes! When I wake up in the mornings now the temperature can be in the high 30's,  which makes it difficult to get out the door. I try to capitalize on the warmer mornings for my longer runs, and there are still mornings in the low 50's, at least for now.
I try to run three or four times a week, with varying success from week to week. In October there was a step tracking event at work that served as nice encouragement and a way to make up for the days I couldn't get outside in August and September from wildfire smoke.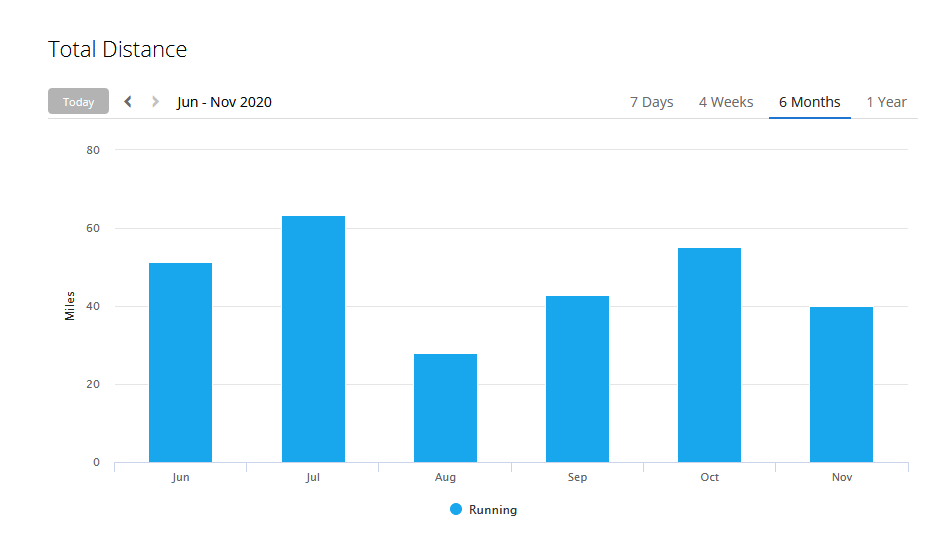 Swiss
In May I wrote about the new four-legged addition to my life - Swiss. Over the past months we've really gotten to know each other, he's grown from a very shy fellow to an opinionated and goofy friend. We've worked on manners, sharing, and separation anxiety and he's made a lot of progress on all fronts. He really likes going for daily walks on the Bay Shore trail, and he and I have nightly disagreements over who gets to use my pillows in bed.